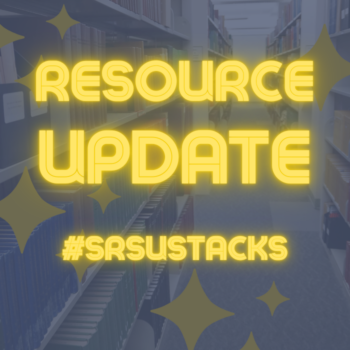 New Library Content: JSTOR
-via Mike Fernandez, Systems Librarian-
The SRSU Library has expanded our access to content through 
JSTOR
, including additional coverage in the humanities, social sciences and sciences. This content is made available through funding received by the SRSU Title III STEM Lobotrack Grant.
Our new content includes the following 
JSTOR
 collections:
JSTOR Essential Collection

This collection contains foundational journal titles in many major disciplines, including arts, humanities, social sciences, business, economics, history, science, math, and law. View key titles here.

JSTOR Life Sciences Collection

This collection provides extensive coverage in the field sciences, with great depth in botany, ecology, and ornithology, along with important titles in general science, medicine, nursing, epidemiology and public health. View key titles here.
JSTOR is accessible via the Library's Databases A-Z page. In addition, JSTOR content is also accessible when searching the Library using QuickSearch. Look for the JSTOR Full-Text icon.
This information was also shared on the Systems Status Dashboard.