The Bryan Wildenthal Memorial Library in Alpine houses the SRSU Library and the Archives of the Big Bend, departments of Sul Ross's Division of Education and Cultural Resources.
The Bryan Wildenthal Memorial Library serves the students, faculty, staff, and communities of Sul Ross State University in the Trans-Pecos and Big Bend Regions. While the physical building and staff are based in Alpine, Texas, the Sul Ross Library also serves SRSU campuses in Del Rio, Eagle Pass, and Uvalde, Texas.
The Archives of the Big Bend is housed on the second floor of the Bryan Wildenthal Memorial Library. The Archives was organized as a department of the library in 1976.
The Bryan Wildenthal Memorial Library also houses the Lobo Den/Academic Support Center.
The Bryan Wildenthal Memorial Library is a strategic institutional asset in the creative exploration, intellectual growth, and scholarly pursuits of the students, faculty, and staff at Sul Ross State University and the community of the Big Bend and US-Mexico border regions of Texas.
The mission of the SRSU Library is to provide the learning resources and services necessary to support the educational, research, and informational needs of the University, our communities, and the Big Bend area. The primary resources of the library are its collections and its staff.
The mission of the Archives of the Big Bend is to collect, preserve, arrange, and make available for research purposes the recorded history and culture of the unique and diverse Big Bend region of far West Texas.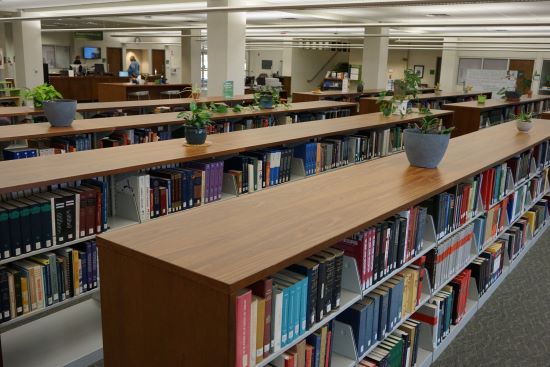 Material donations to the Library and Archives
Financial donations to support the Archives of the Big Bend
Bryan Wildenthal, teacher and administrator, son of Bernard and Aissa (Wadgymar) Wildenthal, was born on April 10, 1904, in Cotulla, Texas. He attended Cotulla public schools before entering Southwest Texas State Teachers College in San Marcos; he was graduated from there in 1925, at which time he was appointed auditor of the school. He held that position while he continued his education at the University of Texas in Austin, where in 1927 he earned an M.A. degree in economics and in 1942 received the Ph.D. In 1928 he was married to Doris Kellam; they had two children. He became business manager for Southwest Texas State, a position he held until 1940, when he was appointed a professor of economics. During World War II, on leave of absence, Wildenthal served as general assistant to the secretary of the Red Cross in the Pacific area. He returned to Southwest Texas State following the war.
In 1950 Wildenthal was appointed president of Angelo College. In 1952 he was appointed president of Sul Ross State College in Alpine, and he served in that capacity until his death on June 1, 1965; he was buried in the San Marcos cemetery.
The Bryan Wildenthal Memorial Library, named for former Sul Ross President Bryan Wildenthal, first opened in 1969.
(From Texas State Historical Association, https://tshaonline.org/handbook/online/articles/fwi12)
USPS Shipping Address: PO Box C-109, Alpine TX, 79832
UPS Shipping Address: 400 N Harrison,  Alpine TX, 79832
last updated: August 19, 2021