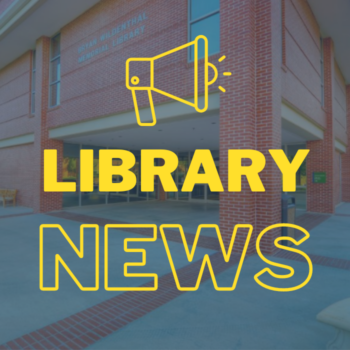 Librarians target incoming students, collaborative measures
Posted by

Categories

news

Date

February 16, 2023
–via Ashley Mowreader, Inside Higher Ed–
Librarians as Promoters of Student Success Early in College: Student success librarians and library programs target information access for first-year students.
Academic library professionals across the higher education landscape are championing student success initiatives within their own spaces, particularly to equip new students for their academic careers. Many even have dedicated student success librarians, solely focused on collaborative, resource-focused programming.
Student success within the library can mean having a quiet study space, finding materials for classwork or receiving research guidance. Above all, librarians work to connect students to the larger systems of the college or university to promote success in all avenues.
Defining success: Librarians are not directly responsible for retention and graduation rates, but they contribute to larger goals in their own ways.
At Sul Ross State University, in Texas, success is measured in a student's general familiarity with the library, their information literacy principles and the successful research application into coursework, Betsy Helesic, SRSU's director of library and archives, says.
Choosing a target: Most student success programs in the library focus on undergraduate students, particularly first years or transfers, explains Erin Ellis, president of the Association of College and Research Libraries and the associate dean of research and learning services at Indiana University. The idea is if a student can set healthy habits early in their college career, they'll be more successful later on.
Over the past few decades, libraries have shifted attention from primarily instruction work toward purposeful collaborations in first-year programming.
While that's still around, outreach and engagement has grown beyond a 30-minute presentation in an introductory course to more targeted operations, such as the hiring of a student success librarian.
Guiding undergrads: For student success librarians, undergraduates are the "center of the universe," Ellis explains. Student success librarians are the primary advocates for undergrads in meetings and programming conversations, as well as the pulse of student needs and wants.
Maria Emerson, the student success librarian at the University of Illinois focuses on partnerships to build holistic success for students, including academic, professional and personal services.
Emerson is the inaugural student success librarian at Illinois, making her role and her responsibilities challenging to define, she says. However, her primary function is helping students find their own definitions of success.
"There is no one-size-fits-all where student success is concerned, so it's important to offer a variety of support services and resources for students to utilize," Emerson says. "As time goes on, we will have a better understanding of the different needs of students, and new challenges will emerge, so the Library Student Success Program will also adapt and adjust as needed."
Determining current needs: For many students, the first year is one of establishing habits, whether good or bad, Ellis says. Incoming students may hold strategies that worked well in high school, like cramming or throwing a paper together last minute, that don't translate to their undergraduate career.
Resource education is also important and making sure students know all the functionality of their institution's library offerings.
"Even if transfer students used their previous institution's library, each academic library has unique parts to it," Emerson says. "Providing an overview of our library's specific resources and services can help ease the transition for transfer students."
Students' needs are also constantly evolving, Emerson shares, requiring librarians to evolve with them.
Sul Ross State is improving access to online education, and the library has followed suit, Helesic shares.
"We're picking up the pace to meet students online in more accessible ways—such as integrating more of our resources and tools into our [learning management system], Blackboard, and developing relationships with the Blackboard administrators and our new Division of Online Learning and Distance Education seated in the provost's office," Helesic says.
Going outside the box: Collaboration and innovation are cornerstones of the process, as well.
"Collaboration is especially important, because other campus departments and resources interact with students in different ways than the library does, so they are able to offer perspectives and thoughts that we may not have considered. It also allows us to draw in other areas of expertise," Emerson says.
Examples of collaborative support include workshops, new study spaces, consultation services, destress programming and collecting student input.