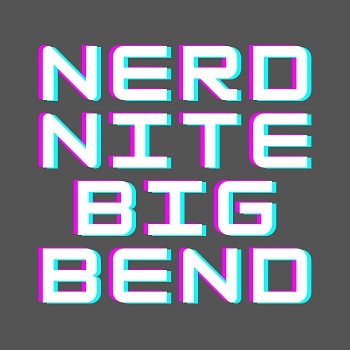 Nerd Nite Big Bend returns March 30
-via Victoria Contreras, Head of Archives-
Join us for drinks, speakers, and nerdy fun as Nerd Nite Big Bend returns on March 30! Presentations by Mike Furrey & Cheryl Pratt (National Speleological Society and Texas Speleological Association), Dr. Kendra DeHart (Assistant Professor of History, Sul Ross State University), and Sam Stavinoha (DigitalOcean & The French Company Grocer).
Thursday, March 30, 2023 at 6 PM
Brick Vault Brewery & Barbeque (102 Northwest 1st Street/Hwy 90W in Marathon)
***FREE transportation provided to SRSU students! Email victoria.contreras@sulross.edu to sign up.