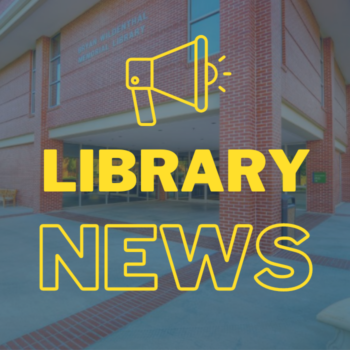 Announcing New QuickSearch Interface, Coming Fall 2023
-via Mike Fernandez, Head of Systems and Access-
We are preparing for a fall 2023 transition to a new and enhanced interface for QuickSearch, our one-stop-shop for searching and accessing the Library's print and electronic resources.
The new interface brings many new features, including a personalized dashboard to save and organize research, new ways to refine, navigate, and share search results, and the Concept Map, an interactive and visual search tool.
Look forward to hearing more about the new interface soon!
Preparation for MyEBSCO Users
For those that utilize a personal MyEBSCO account to save and organize your research, the new interface provides better integration with QuickSearch, making it easier for you to access your account features.
With the migration, the previous folders used to organize your saved research will become known as projects. Any folder content that is saved under custom folders will not be carried over to the new interface. Custom folder content will have to be moved over to your general "My Folder" before the transition in August. We have created a guide to assist you in the process, which is accessible here.
Please reach out if you have any questions about the process or the new interface.