LIBRARY SERVICES TO RGC – OVERVIEW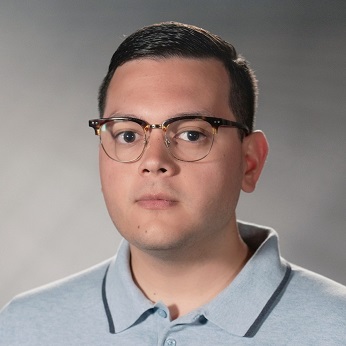 Located in D-129 at the SRSU-RGC Eagle Pass campus, Library Services for RGC provides comprehensive library services tailored to the needs of students, staff, and faculty of RGC. On-site librarian Mike Fernandez assists with research, reference inquiries, and library instruction, and facilitates the retrieval of materials through Interlibrary Loan services and from the Bryan Wildenthal Memorial Library's physical collections in Alpine.
Services and Resources
Borrowing
Physical Resources: Borrow from the circulating collections of the Bryan Wildenthal Memorial Library in Alpine, delivered directly to you through Direct Mail or on-campus pick-up on the Eagle Pass, Del Rio, and Uvalde campuses.
Electronic Resources: Access thousands of eBooks, academic journals, databases, and digital media to support your studies and research, available 24/7 with an internet connection through a variety of access points. Start with QuickSearch or Databases A-Z.
Interlibrary Loan, ScanIt, and Direct Mail services: Interlibrary Loan is a free service that allows you to borrow materials from other libraries around the world. Requests are emailed or shipped to you via home delivery through our Direct Mail service, or for on-campus pickup on the Eagle Pass, Del Rio, and Uvalde campuses. Place requests, renew items, and keep track of your requests with your Interlibrary Loan Account.
Additional Services
Research and Reference Assistance: Library staff help with research and reference inquiries, providing support both in-person and online. Archives Research and Reference Assistance is available at a distance. Email srsulibrary@sulross.edu or srsuarchives@sulross.edu for help.
Instruction Assistance: Library staff are available for classroom instruction services, delivered in-person and online.
last updated: September 11, 2023